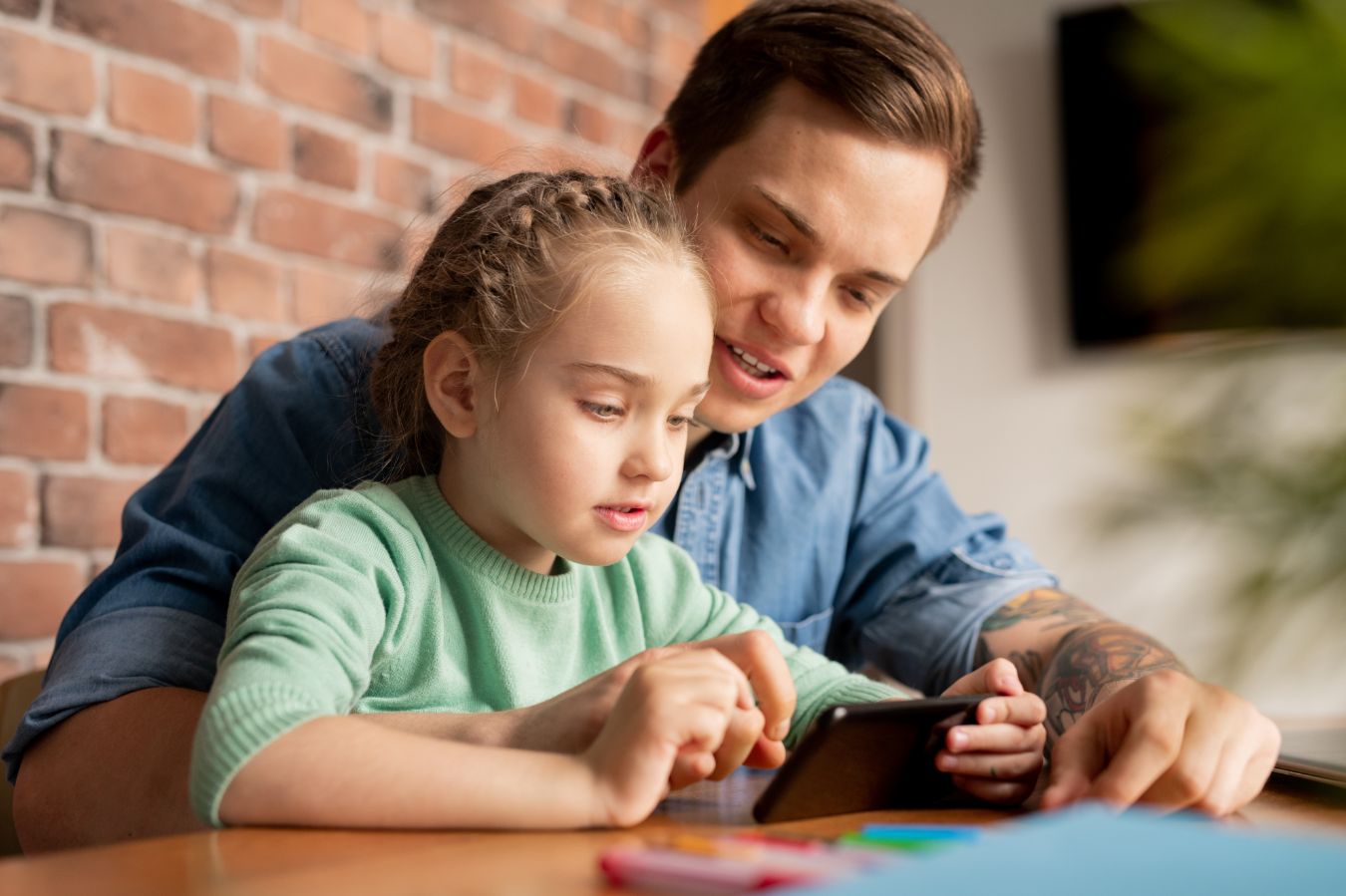 As a parent, introducing technology to children is an obligation. Moreover, at this time the use of technology has become part of everyday life that cannot be abandoned. The technology referred to here is not only limited to gadget technology.  Communication devices also include other technologies that are commonly used on a daily basis, such as computers and electronic devices.
Introducing technology to students is very important because it can improve their little one's adaptability to various automatic devices while at the same time forming their little one into a "technology literate" person. Unfortunately, not many parents understand how to introduce technology effectively to their children. To make it easier for you, here are 5 effective ways to introduce technology to children
Introducing Technology to Children Starting from Small Things
Starting small is the safest and most effective way to introduce technology to children. If your child is under 5 years old, it's best to limit the use of technology to simple objects that are commonly used at home, such as television remotes or AC remotes.
As the child grows, you can also increase the variety of uses of technology such as teaching children to make ice cream with kitchen tools. Or teaching them how to type simple texts on the computer. Don't be too quick to provide access to complex technologies such as gadgets. Tablets that are directly connected to the internet can actually have a negative impact on small people.
Limiting the Use of Technology on Gadgets
For children over 5 years of age, you may introduce gadget technology via a smartphone or tablet to your little one. However, strictly limit the use of these technologies. Do not let children access the internet through a browser or browser. Limit the use of gadgets only to game applications with the parental control feature activated.
Buy Toys That Stimulate Children's Curiosity About Technology
Toys can also be an effective tool for introducing technology to children. Not only using games in digital form on smartphones or computers, nowadays there are lots of sophisticated and educational toys that are beneficial for your little one's growth and development.
Of course, the toys you use to stimulate a child's curiosity about technology must be adjusted to the child's age. If your child is at school age, you can start buying sophisticated toys with more complex controls such as remote control cars or mini drones.
Taking Oversight Seriously
It is important to remember that the use of gadgets or electronic devices should be done under adult supervision to ensure the safety of your little one. Not only electronic devices, you also supervise when children play with toys that use electricity and batteries. Some children have a higher curiosity that allows them to do silly things like eat batteries or hold electrical components directly.
Set a Good Example
A direct example is the most effective way to introduce technology to children. In other words, if you don't want your child to be addicted to technology and use gadgets excessively. You have to set an example by not excessively playing with gadgets in front of your children.
Those are 5 effective ways to introduce technology to children. In closing, with the current advances in technological development. You as a parent are required to be more observant in finding and selecting any technology that can benefit the development of your little one. Therefore, you can't be "clumsy" and must always adapt to technological developments.