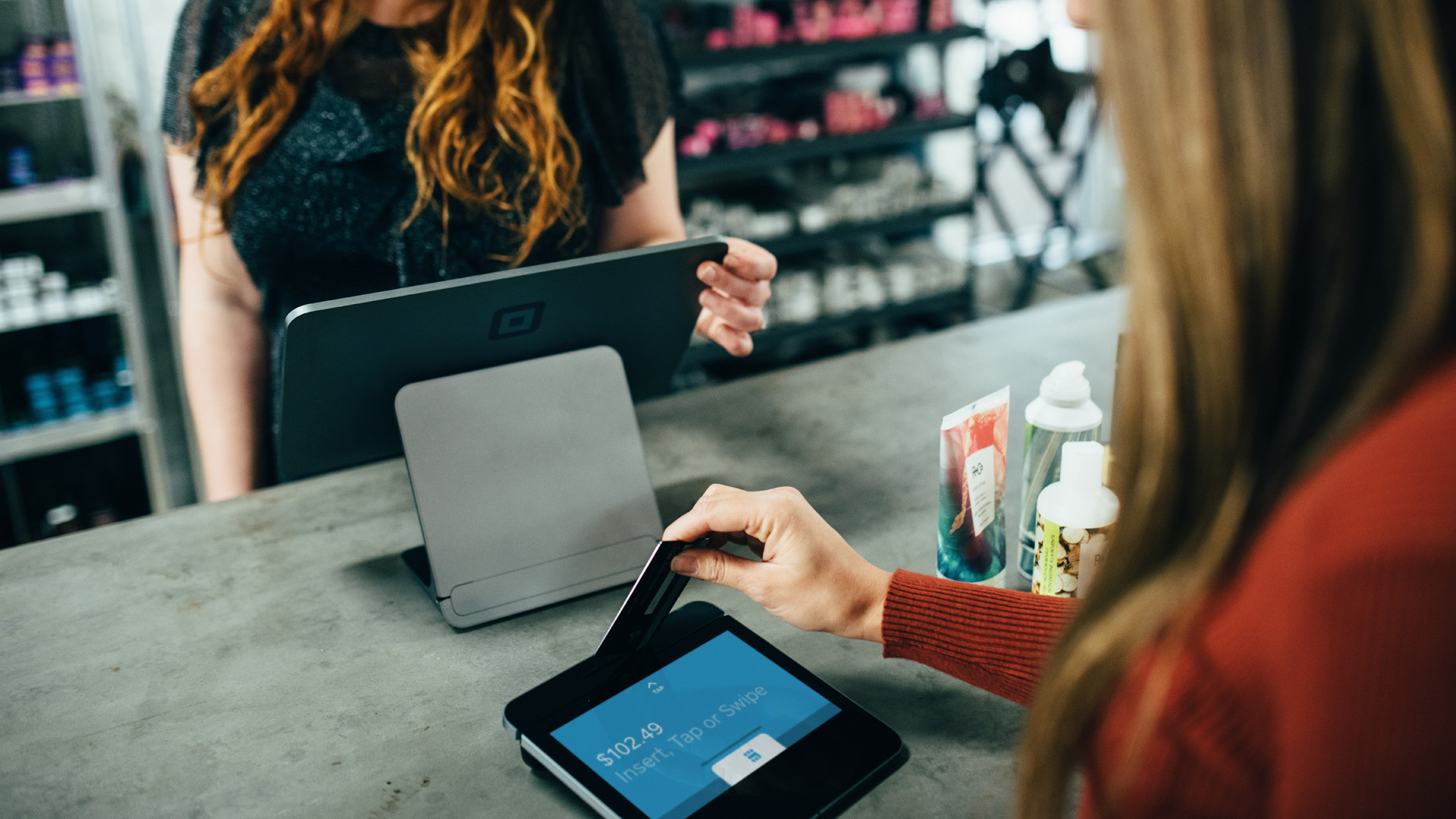 Traditional cash registers are still in use at many locations, but the point of sale or POS systems are growing in number.  Rather than ushering customers to the front of the store to wait in line before purchasing goods or services at a physical location, POS systems allow for multiple payment locations. Different types of POS systems have distinct advantages depending on the application.
Getting Mobile
When a business needs to be taken remotely away from the primary company location, such as vendors at a farmers market, dry cleaning mobile routes, and other mobile services, a mobile POS system can be attractive.  Most have the ability to manage customer accounts and some inventory, as well as providing a credit card reader and app for free.
Going Online
Companies with lower-volume business or big-ticket sales such as small cafes, pet groomers, and art galleries are some of the applications that can benefit from an online POS system. If the company has some hardware such as tablets or PCs, it can likely be used with this kind of system, which helps reduce start-up costs.
Choosing Self-Service Kiosks
Those helpful kiosks stationed around physical stores that provide product information and pricing are self-service POS systems.  These kiosks can be particularly good for specific purposes or to offer solutions to problems.  Movie ticket kiosks, the payment box for parking lots, and even submitting job applications can be handled at one of these kiosks.
Taking Tablets
Mobile vendors, salons, and small retail stores can benefit from tablet POS systems.  This system, similar to the online systems, can operate on existing hardware making low start-up costs attractive. There are multitudes of applications for the business, such as credit card processing, bar code readers, more complex inventory, and even tracking employee time.
Connecting Terminals
The traditional terminals located at the front counter of many retail establishments are typically connected to the internet and uses hardware or software-based applications. Internet access can be programmed only to allow access to the POS system, which could discourage employees from surfing the web during work time.  Full-service restaurants, electronic stores, and boutiques typically use terminal POS systems.
Most companies are likely to find a POS system type that fits their needs.  Small and micro-businesses can access this technology for a relatively affordable cost. In addition, the systems can handle a multitude of functions while providing valuable back-end data to the owners.…